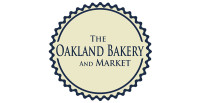 OaklandFARMPamphlet_V2.pdf


OaklandFARMSurvey.pdf
Pitt's Oakland Bakery & Market are considering having more grocery store components. Their ultimate goal is for it to become somewhat like a food co-op, but more ingrained. 
They want to know about residents' interests and concerns about having this kind of store available in Oakland.
Join the conversation by filling out the online survey at:
Please pass on to any neighbors either by email or sharing a copy of the survey attached. 
On Facebook: