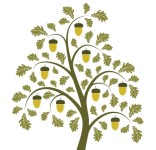 2016-National-Financial-Goal-Day-Flyer.pdf
National Financial Goal Day Tuesday, October 11, 2016 5:45 to 7:45 pm
Squirrel Away Some Acorns!
And save for your financial future. 
Oakland Career Center
294 Semple Street, Pittsburgh, PA 15213 
Join a fall harvest-themed celebration of National Financial Goal Day.
Enjoy a delicious DINNER and DESSERT.
Play some fun financial games and win PRIZES.
Childcare with FUN activities for your children (ages 4-11).
Enter for a big end-of-the-evening RAFFLE and $100 prize! 
See attached flyer for more info and to RSVP!