3407-Forbes-Ave-May-4-Design-Updates.pdf


3407-Forbes-Avenue-Apartments-Traffic-Study-4-22-15.pdf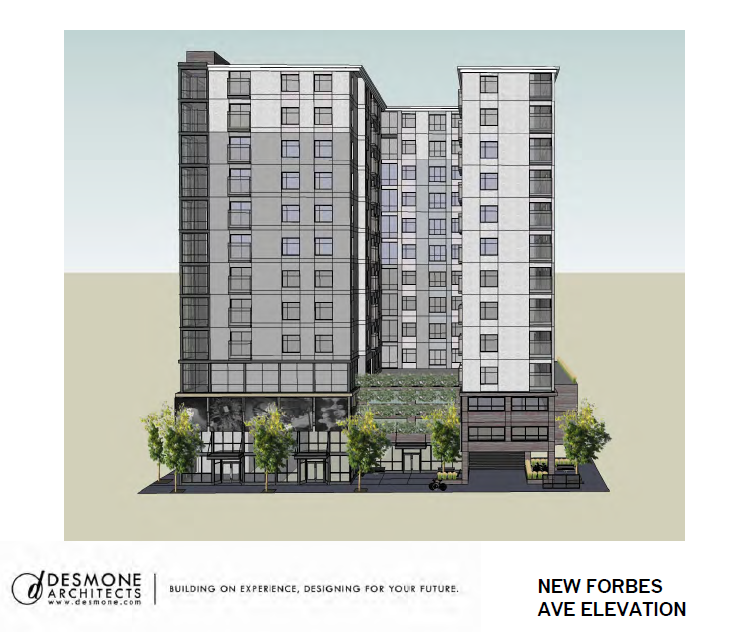 This is the updated design from Campus Advantage for their proposed development at 3407 Forbes Avenue.
The updated design improves the pedestrian experience at the street level and sets the entrance to the parking garage back from the street to help increase safety for pedestrians when vehicles are entering and exiting the building. They've also stepped back the building slightly in a couple of places which helps break up the facade. The pdf lays out the old design vs. the new design for comparison.
The current traffic study is also attached.