City-Wide-Spring-2016.pdf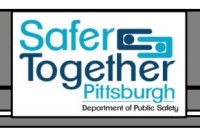 Spring 2016 Public Safety Meeting.
The meeting will be held on Wednesday, April 20th at 6:00pm at Teamster's Temple #2409, located at 4701 Butler Street in Lawrenceville (15201)
"Keeping Our Neighborhood Treasures Safe"
Learn About Local Resources And Initiatives That Will Keep Your Community Safe…Especially Our Senior Population, Their Caregivers And Those Who Are Our Most Vulnerable.
MEET: Mayor William Peduto, Public Safety Director Wendell Hissrich, Police Command Staff And Zone Officers.
HEAR: From Bureau Chiefs Of Fire, Emergency Medical Services, Animal Care And Control, As Well As Emergency Response & Homeland Security.