PSC-Zone-4-Meet-Acting-Chief-of-Police-Schubert.pdf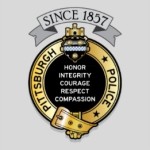 The Zone 4 Public Safety Council will be on Thursday January 19 6pm, Jewish Community Center, 5738 Darlington Rd. Meet Acting Chief Scott Schubert.  Hear about Acting Chief Schubert's vision for the Pittsburgh Bureau of Police & the City of Pittsburgh.  Discuss the importance of Community-Police relations and what's happening in Pittsburgh. 
Light refreshments will be served.
See the attached flyer for more info.