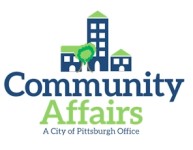 Applications
for the Spring 2016 Civic Leadership Academy are now available!  The Civic Leadership Academy (CLA) is a FREE ten week course for City residents that provides an inside look on how City departments and authorities operate.Throughout the course,
12 City departments and authorities
present on their day-to-day operations, budgets, new initiatives, and upcoming projects, and residents have the opportunity to ask questions, tour facilities, and network with fellow civic-minded residents.
30 students are accepted into the program from all different backgrounds, ages, and from neighborhoods all over the city.  We will also continue to reserve up to 15 seats for New Americans as part of Mayor Peduto's Welcoming Pittsburgh Initiative. 
Applications are due Friday March 4th, and classes begin Wednesday, March 30th.  Students will be alerted of their acceptance by the third week of March.  Classes are held every Wednesday for 10 weeks from 6-8:30 pm downtown as well as various locations throughout the city.